04 okt

December 7-9 The Deeper Aspects of Asana by Brad Waites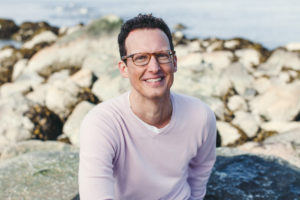 The Deeper Aspects of Asana: Using Purna Yoga for Integral Wellbeing
Each yoga pose holds a wealth of potential benefits – physical, emotional, mental and spiritual. Each time you do a pose, you have a choice as to how deeply you want to change and how much you want to grow. Your psychology is reflected in your physiology; by changing your physiology, you impact your psychology — PROVIDED you are taught how and have the intention to do so.
During this weekend immersion, we will review and practice each category of asana, first focusing on the "how" through physical refinement of the most important alignment points. We will then move into the "why," using breath and intention to mine the psychological benefits of the poses. This shift in psychology will prepare us for the most profound change: bringing more of the spirit into the body, which is ultimately the reason to practice yoga.
This weekend is perfect for practitioners who want to move beyond the strictly physical in their practice. Teachers of all traditions will also learn how to bring additional layers of depth to their classes. Be ready to stretch your body, expand your consciousness, and open your heart.
Workshops:
Friday, December 7 (19.00 – 22.00)
Standing Poses & Hip Openers: Strength, Grounding, & Progress
Saturday, December 8 (10.00 – 13.00)
Inversions: Understanding the Opposite Point of View
Saturday, December 8 (15.00-18.00)
Backbends: Youth, Joy, & Conquering the Past
Sunday, December 9 (10.00 – 13.00)
Twists: The Expansiveness of Letting Go
Sunday, December 9 (15.00-18.00)
Forward Bends: Finding the True You
Pricing:
€65,00 per workshop
€275,00 for the whole weekend immersion
How to subscribe:
Just send an e-mail to info@yogaroots.amsterdam. As soon as the workshop is paid, your spot is secured!